The Woodlands Property Management
We Can Help Manage Your The Woodlands Rental Property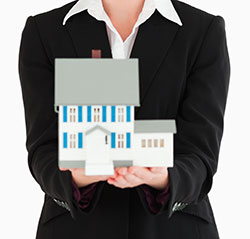 We offer a full range of property management services tailored to you as an investor, homeowner, or landlord. We have an extensive porfolio of single family homes, townhouses, and condos in the The Woodlands area.
What we do as your property manager:
---
We will evaluate your property and make recommendations
We promptly collect all rents
We inspect the property every time a tenant moves in or moves out
We manage tenant & landlord relations
We evict, if necessary
We provide you with itemized online financial statements
Annually, we will review the current lease and offer recommendations
We provide you with quarterly property inspections with photos using Happy Inspector!
We maintain all repair records
We manage and account for all security deposits in our escrow account
We provide our residents the ability to pay rent online, request repairs and access their statements
We provide online access for landlord statements
We establish utilities whenever the property is vacant
We provide seasonal services
24 Hour emergency services
Cleanout and housecleaning services
We provide reasonably priced handyman services
We will market your property for new tenancies via MLS, Craigslist, Freerentalsite.com, Homes.com, Realtor.com,
We will prescreen any perspective tenants
Frequently Asked Questions
How long does the process take?




Once the completed application is received & paid and all the supporting documentation has been received, an applicant will receive a decision within 2 business days. Complete the application attaching additional required information.
The Woodlands Area Information
---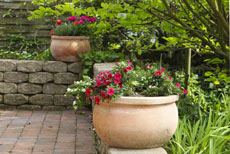 It was dedicated by George P. Mitchell in 1974, managed by The Woodlands Corporation as an extension of Mitchell Energy & Development. Mitchell, an oil businessman, planned to establish a conference center, hotels, office parks, retail malls, schools, large distribution centers, and golf courses. Houses would range from affordable to expensive and large. Bill Schadewald of the Houston Business Journal said that Mitchell wanted the development to "entice city slickers looking for far-flung suburban quality of life." Schadewald said that local sources stated that the New Town program, a federally funded program, had a "low survival rate" and questioned whether The Woodlands would succeed.

The Woodlands Corporation was acquired on July 31, 1997, by a partnership between Morgan Stanley and Crescent Real Estate Equities. In December 2003, The Rouse Company acquired Crescent's interest, and Rouse was bought by General Growth Properties on November 12, 2004. In 2011 The Woodlands was sold to the Howard Hughes Development Corporation.

The land was previously occupied by the Grogan-Cochran Lumber Mill, hence Grogan's Mill and Cochran's Crossing neighborhoods, called "villages". The original planning utilized many of the planning concepts and design consultants employed in other well-regarded new communities of that era such as Columbia, Maryland, Irvine Ranch, California and Reston, Virginia. The original development plan included environmental design principles espoused by Ian McHarg, a distinguished landscape architect, teacher and author of the seminal work Design With Nature.
Source: Wikipedia
Areas We Service
---