Owner Resources
Info You Need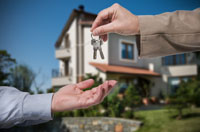 We treat your home as our own. We offer a wide range of property management services to fit your needs as a landlord or home owner. We tailor our services to ensure that you have the highest level of service for your home.


Resources & Forms
---
Frequently Asked Questions
What are the selection criteria when reviewing my application?




The tenant selection criteria may include factors such as criminal history, credit history, current income and rental history. Type and quantity of pets are an additional factor which may be considered by your Landlord.
Areas We Service
---